2019-11-18
Wie eine Planung im 21. Jahrhundert nicht funktionieren sollte zeigen zig Beispiele. Die Markantesten: BER, S21, Oper und Schauspielhaus Köln.
"Jetzt beginnen wir mit Baustellenarcheologie"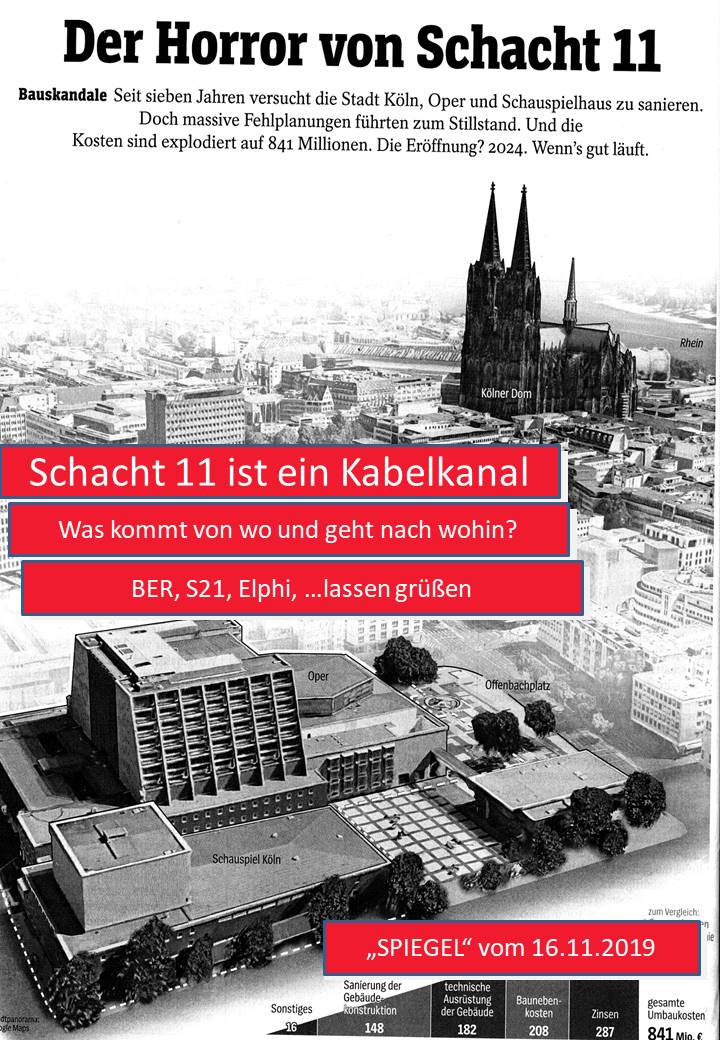 Alles scheitert an mangelnder projektbegleitenden Informations- und Technologiemanagement- Systemen. In diesem Fall Kabelmanagement. [Mehr lesen…]
WGentner - 10:17:59 @ Carrier, Networks, Technology | Kommentar hinzufügen
2018-10-16
VIS//ON is a complete Datacenter DCIM- Management Tool. It manages all assets from infrastructure, sites, floors, racks, assets and processes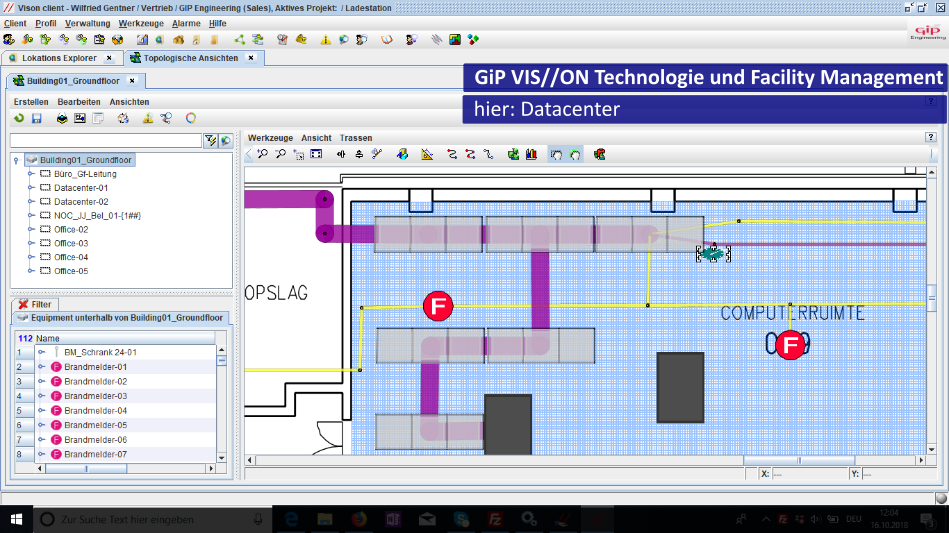 VIS//ON is used to support the complete process from planing to installation and operation. VIS//ON the Operation Support System for all the environment.
WGentner - 10:18:14 @ Carrier, Facility, Technology | Kommentar hinzufügen
2018-08-07
Auch bei mittleren Ortschaften ist die verwaltung jeglicher Bausubstanz und der technischen Infrastruktur eine zentrale Managementaufgabe.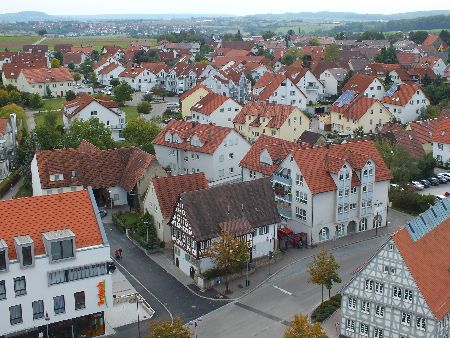 Ein riesiger Kostenblock, der erhalten und mit möglichst wenig Aufwand betrieben werden sollte. Genau richtig für die gehostete Variante von VIS//ON. Gebäude, Technik, Infrastruktur, Telekommunikation, Baumaßnahmen, Reporting.
WGentner - 10:34:43 @ Facility, Technology | Kommentar hinzufügen